AERO by 3Roam is an outdoor hardware product for the creation of wireless point-to-point links to interconnect IP networks.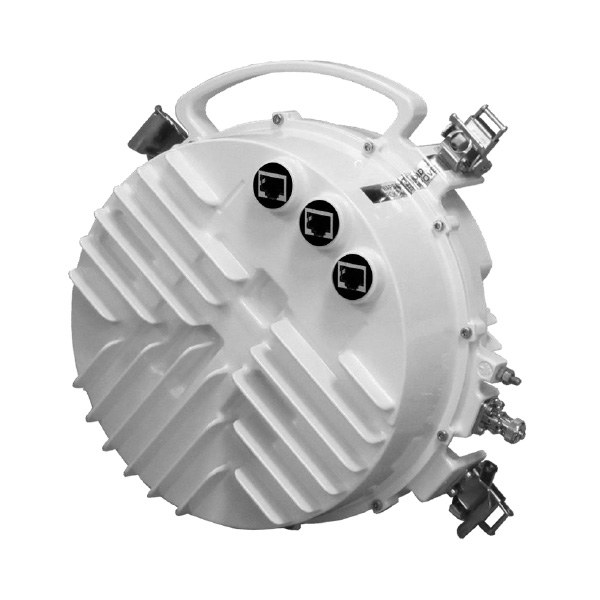 First 100% outdoor relay and nodal sites. Through our Gigabit Ethernet switch, AERO units connect directly to each other at the top of the mast to create 100% outdoor relay or nodal sites, without the need for an external switch.
Provides the easiest and quickest way to setup relay or nodal sites to create links to 2, 3, 4 or more directions.
Reduce site system costs
The offering helps cut overall site costs, by removing the need for any external active equipment such as indoor switch, air-conditioned cabinets as well as drastically cutting maintenance expenses.
Faster network roll-out
It significantly speeds-up network deployment, which will be key for the roll-out of LTE networks in an highly competitive Operators environment.
High-Performance Connections
Aero provides data rates from 10 Mbps to 400 Mbps at distances from 1km up to 80 km.

Low Installation Costs
Aero is the first outdoor product designed for 100% outdoor sites, where competing products require indoor switches, cabinets and expensive rental space.
Additional Information
| | |
| --- | --- |
| Transmission Frequencies | 6, 7, 8, 11, 13, 15, 18, 23, 26, 32, 38 GHz |
| Modulations | QPSK, 16, 32, 64, 128, 256QAM |
| Network Interface | 2 ports Gigabit Ethernet 10/100/1000 BaseT |
| Installation and Maintenance | RS232 Interface (RJ45) |
| Capacity | 10 Mbps to 400 Mbps Ethernet Throughput |
| Management System | Embedded web server, 3View™ Management Server or any SNMP based NMS (SNMP v2, v3) |
| Operation temperature – Outdoor | (-33 °C to +55 °C) ETS 300 019-2-4 Class 4M5 (-45 °C cold start) |