Is it possible to connect the Logitech G915 keyboard to multiple laptop or PCs at the same time?
✅ The answer is yes
The G915 supports two wireless technologies: Lightspeed and Bluetooth.
Lightspeed is a Logitech-only wireless access technology, while Bluetooth is an open standard built into all new laptops and mobile devices. Lightspeed wireless requires a proprietary USB dongle.
You can connect the G915 to one laptop using Bluetooth.
Connect to the other laptop using Lightspeed. Make sure this laptop has the Lightspeed dongle plugged into its USB port.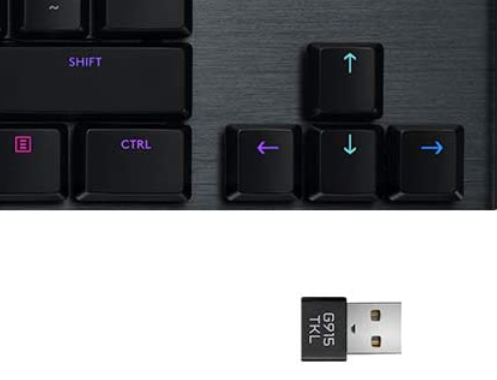 The keyboard has a Bluetooth and Lightspeed button. Simply press the button to switch or toggle between the two laptops.
In practice you can switch between more than two computers using Bluetooth. You will have to pair with each separately and that is a manual process that has to be repeated every time you want to connect.
💡 Finally, the G915 also works in wired mode, so you can have three connections where you don't have to configure anything.
Note that when it is plugged in, the G915 will only work in wired mode. When unplugged, you can switch between two wireless modes: Lightspeed or Bluetooth.
Related Posts