In this post we have solved problems associated with Joyonway Bluetooth Audio system – in your hot tub or spa.
If you have a problem with connecting, pairing or stutter, read on!
Troubleshooting Steps
The first step is to check if the Bluetooth audio is properly powered On
Bluetooth has an effective range of 30 feet or 10 meters. So it's important to ensure that the user's Phone, Tablet, iPad is within this range
Check if the Joyonway Bluetooth is already connected to another Phone or Tablet device
If that's the case, you will need to disconnect the other smartphone or iPad first
If you are unable to determine whether the Bluetooth audio amplifier is being used by another phone, tablet or iPad, please power off the Bluetooth amplifier for 2 minutes. This will reset it
The list of all paired phones will be wiped out when the Bluetooth audio amplifier is re-powered on after powered Off for two minutes.
Now turn it back On
Then search again with your mobile device
Now you should be able to pair to it.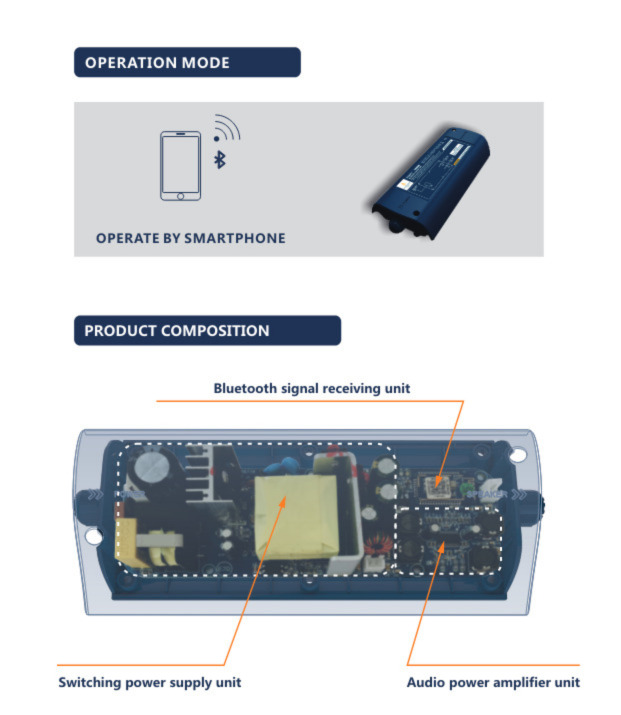 Frequently Asked Questions
What is the Joyonway Bluetooth Password / Pairing Code?
It is 2288
Can you change the Bluetooth Pin on Joyonway?
No, there is no way to change the Bluetooth Pin on Joyonway
Can you eliminate the Bluetooth Password on Joyonway?
No, there is no way to eliminate the Pin
Bluetooth is connected but there's no sound – what to do?
It's likely that the Bluetooth player (phone or iPad) is connected to another Bluetooth amplifier.
In this case, first disconnect from other devices. You can do this by forgetting or ignoring the speaker name from the player
Once this is done, search again for the Joyonway Bluetooth signal and make the connection.
Bluetooth Stuttering or Cutting out
If you are experiencing stuttering, try the following:
move your device (phone or iPad) closer to the amplifier (ideally closer than 10 meters)
make sure you don't have Wi-Fi routers close to the hot tub. These can cause RF interference to Bluetooth signals
How can I pair the Joyonway to my TV?
Joyonway requires a passkey (2288), which means it cannot be used with most TV's. Unfortunately there's no way to remove the passkey from the Joyonway. The way to connect to your TV is with a Chromecast.
Here are the steps to follow:
Connect the HDMI port of the Chromecast to your TV
Connect to the Joyonway Bluetooth Audio through Google Home App on your home
What are the Joyonway Bluetooth Amplifier Part numbers?